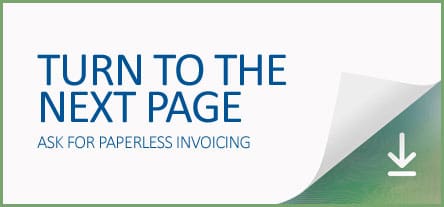 How can you sign up for paperless billing?
From here you can take care of the paperwork that you would usually do in the office, in the most comfortable, fastest, easiest and safest way, because the record of your data and procedures are fully guaranteed.
If you have not already done so, you must register as a user in our online office and have a current contract. Once you have this, if you access the online office with your username and password, you'll find an option to request paperless billing.
Remember that this service is completely free.
MORE COMFORTABLE
You can check it anytime and from anywhere.
QUICKER
We will inform you at the time of issuing the invoice.
MORE ECOLOGICAL
Because it reduces the use of paper.
SAFER
Because only you can get your personal information and your consumption details in your email.