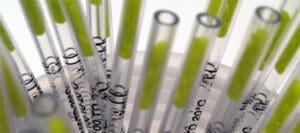 Drinking water is one of the most controlled resources in the world.
The Agbar Water companies are pioneers in the investigation of the sanitary quality of the water, and we are always a step ahead of new health demands of the European Union and the recommendations of the World Health Organization.
We can drink and cook with total confidence with the water, as it goes through many different tests, from its origins in nature until we deliver it to our customers.
Specifically, the EMATSA laboratory performs more than 1,400 annual checks involving over 10,500 analytical determinations or to be precise, almost 4 (3.9) daily controls and more than 27 weekly checks to ensure maximum quality and safety for human consumption in Tarragona's water supply.
The quality of our controls is supported by the expertise of our laboratory, certified by the National Accreditation Body (ENAC) in both laboratory and in-situ sampling and testing.
You can learn more about our lab by logging onto its web: http://www.lab.ematsa.cat/en
Check the analytical water that you have at home.
Identify your living area and check the corresponding water analysis.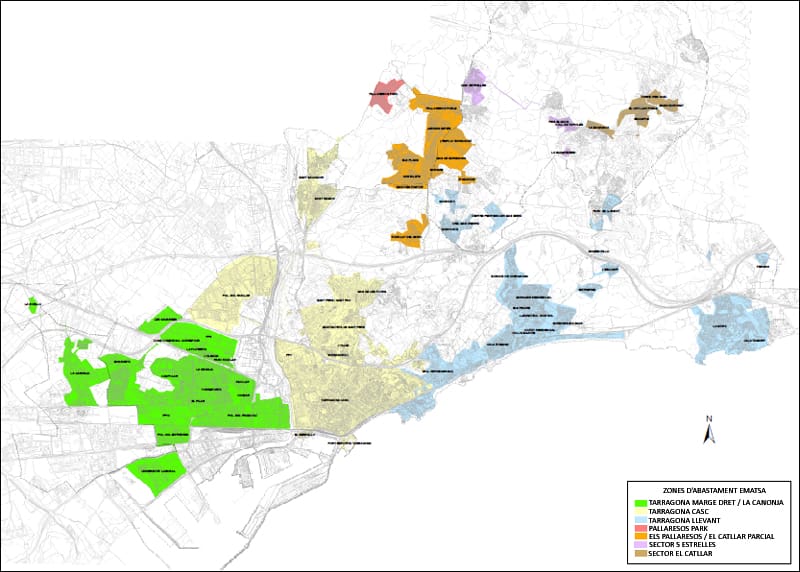 Clic here to view the details of the map.
According to current regulations, the water supplied receives the sanitary classification: SUITABLE FOR HUMAN CONSUMPTION